Here's another rare one.. a 2000 Corbin Sparrow. It's one of 285 built by Corbin Motors in California before they went under. It's 156 Volt, all electric and does 75 MPH. It has 13 Optima 12v batteries for power. We added a few goodies, but overall, it's basically stock.
For additional information on sparrows,
click this link to corbinsparrow.com.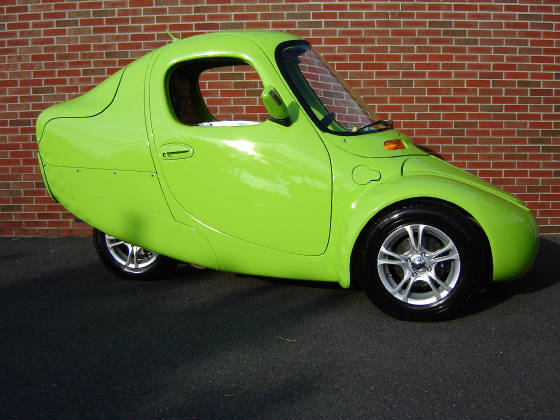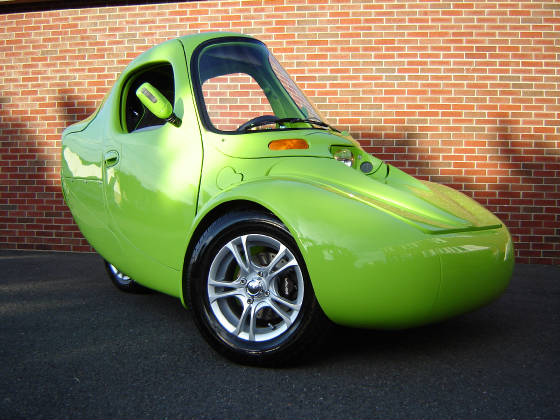 Here it is on Route 80 at 65 MPH..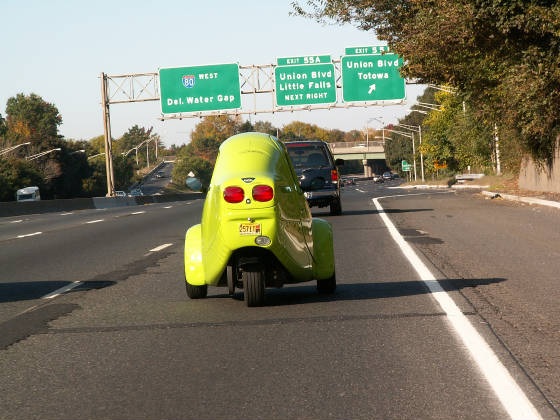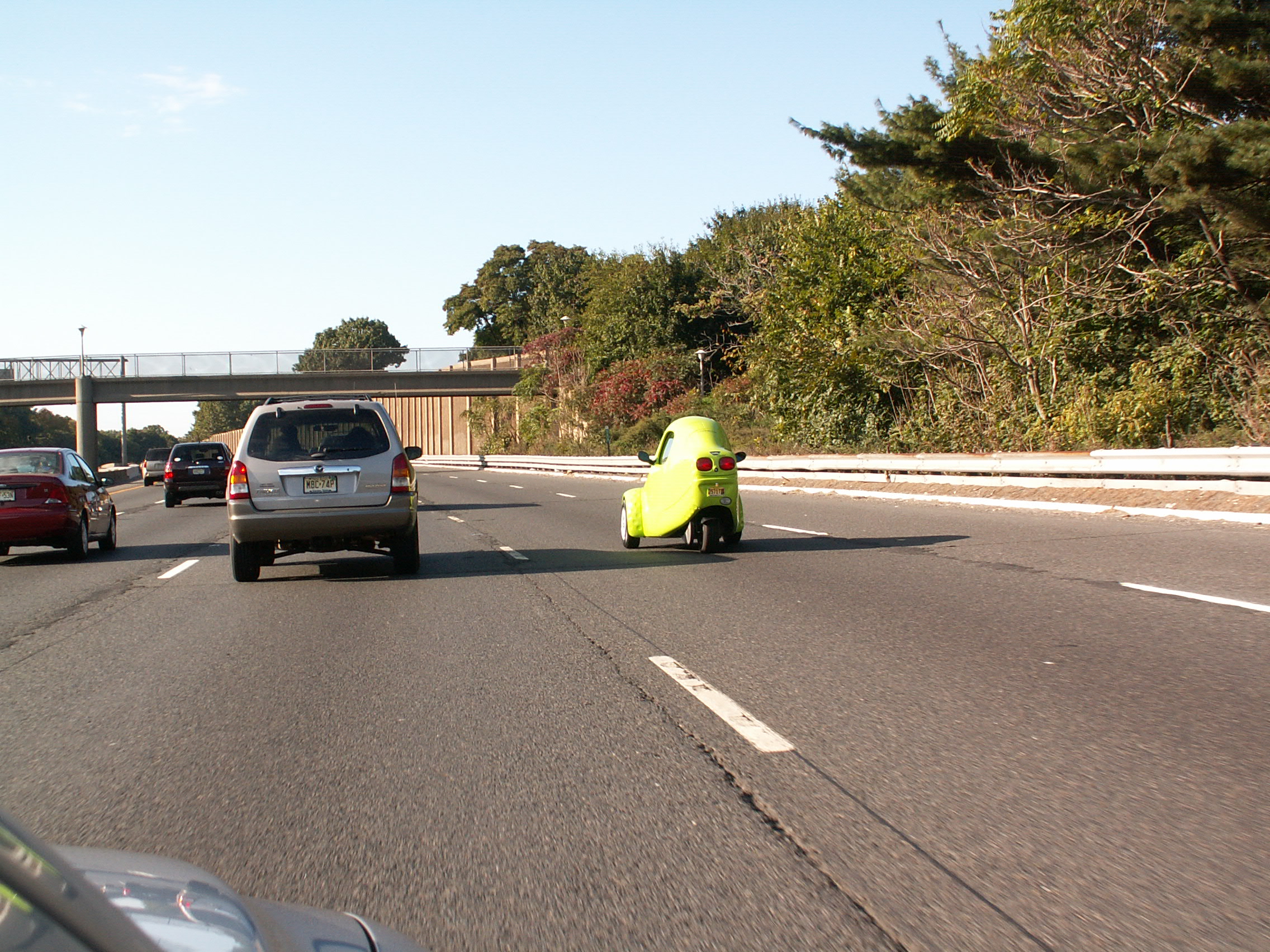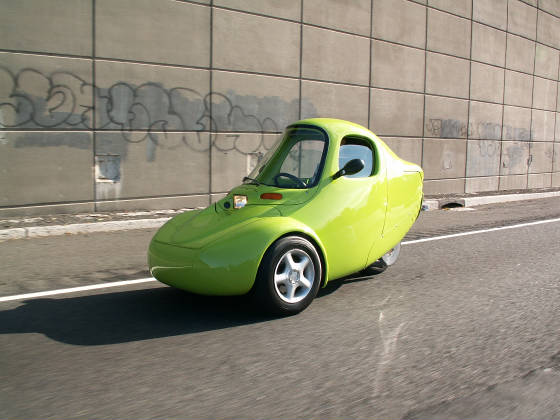 Pictured below is the controller compartment...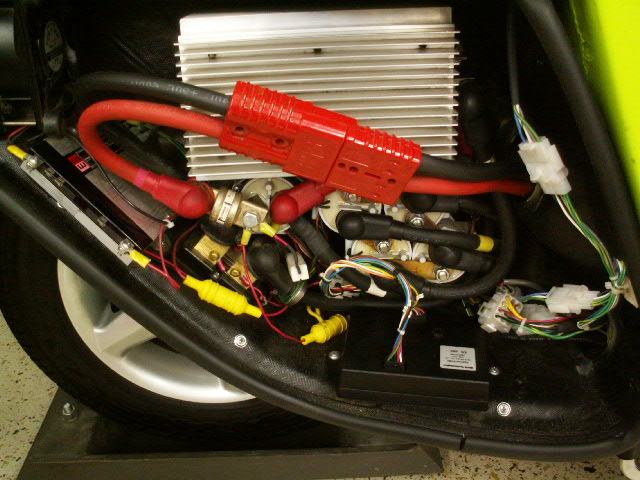 And, below is the battery compartments and on board charger..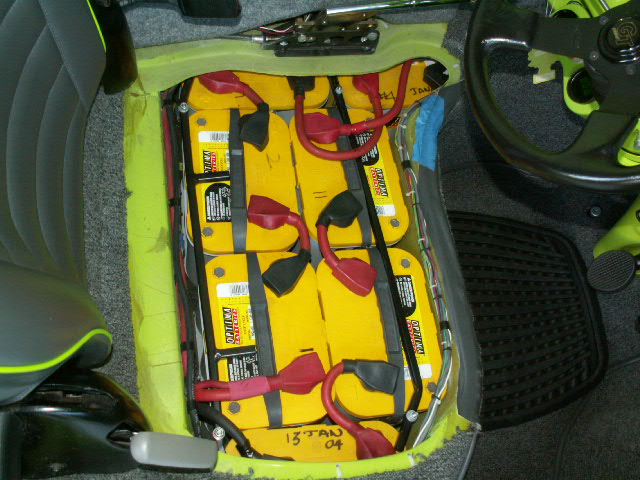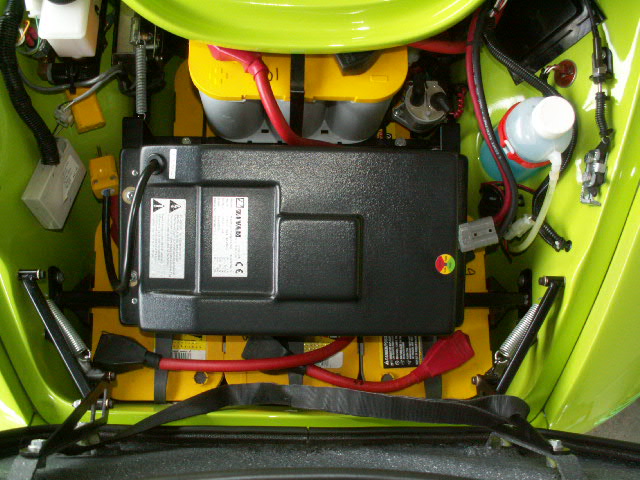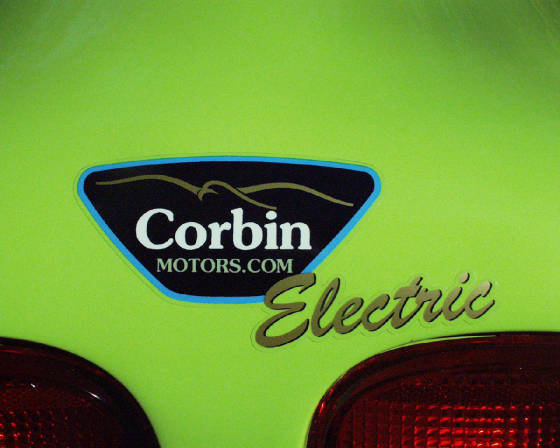 Sparrows don't come with AC, so I built a "swamp cooler" I dubbed "Sparrow Air".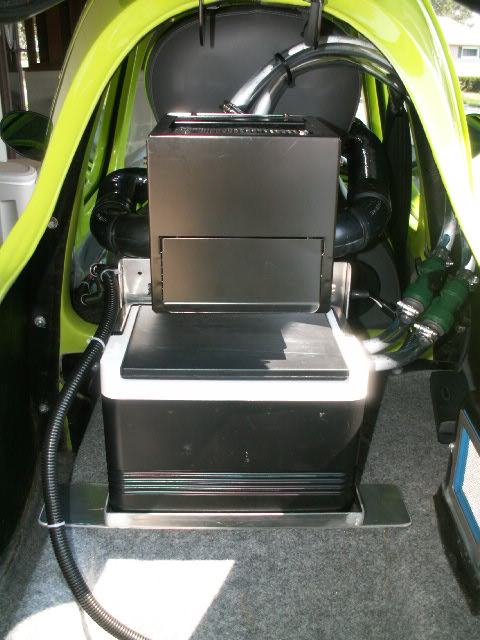 I also built a fiberglass gauge pod and added ambiant temp gauges, as well as additional speakers.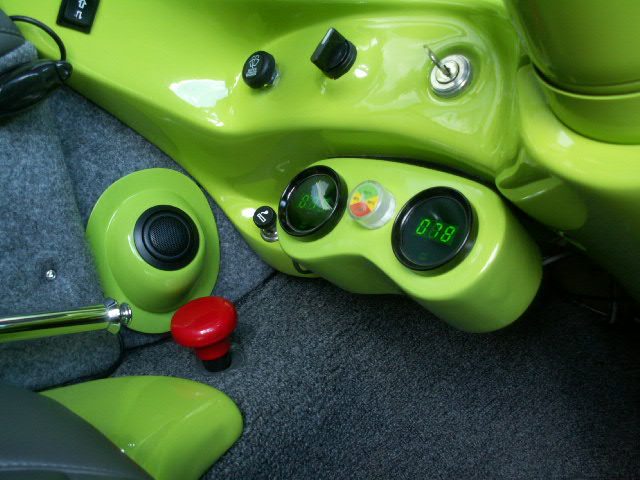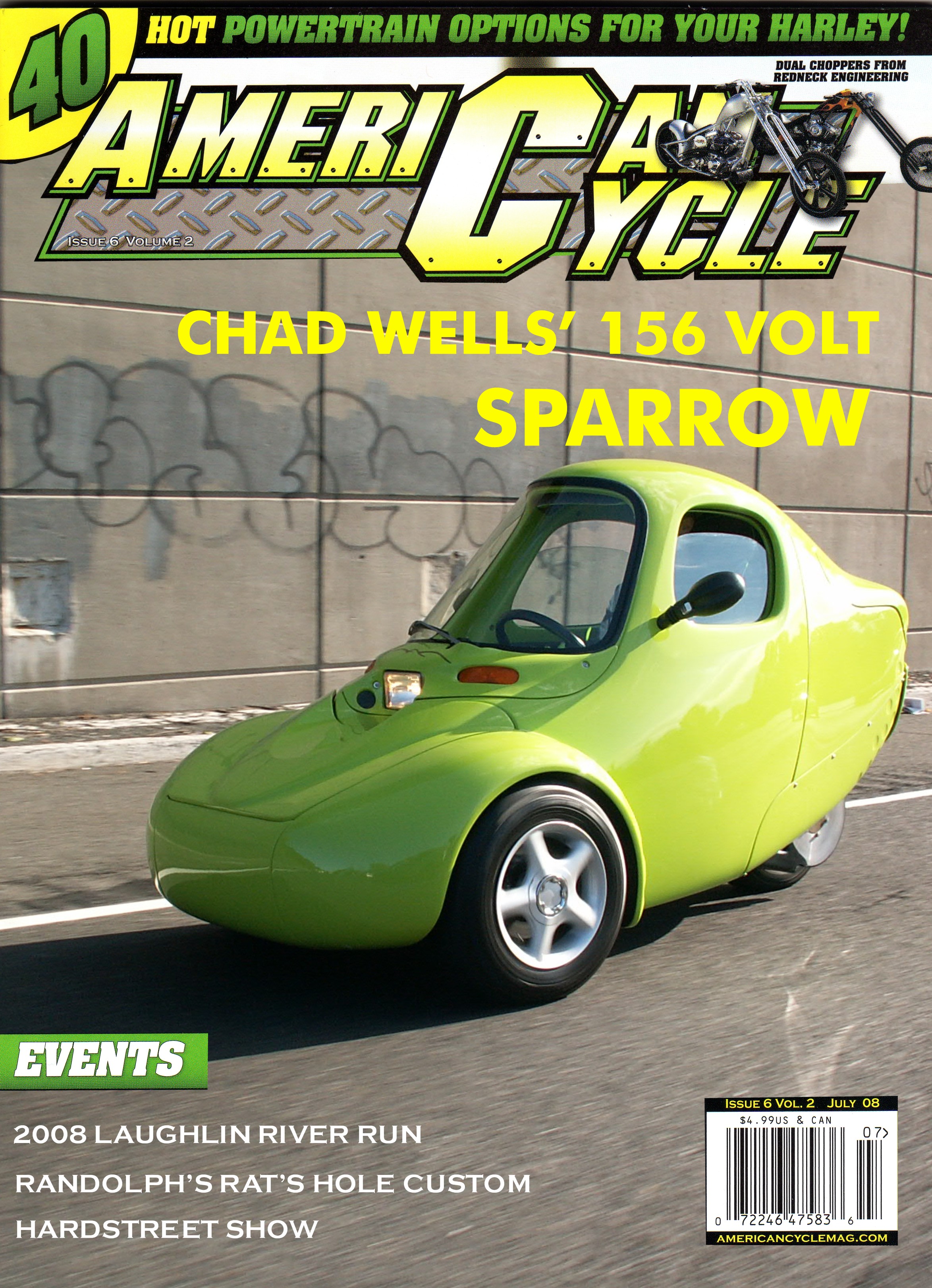 If you want to drop us a line, email me at ckr1@aol.com