Here's our 1939 Crosley "Prewar" convertible.
It has the original 2 cylinder air cooled engine that puts out a whopping 12 HP!!
Crosley made just over 2,000 of them back in 1939,
but it is believed that less than 50 of all the prewar years (39-42) have survived.
They claim it would do highway speeds, but I've never had it up that fast.
So far, we've only had to build a new stainless gas tank for it, since the original was leaking.
The tank took us quite a while to fabricate since I wanted it to be identical to the original. But it came out pretty nice, and will never rust or leak like the original!!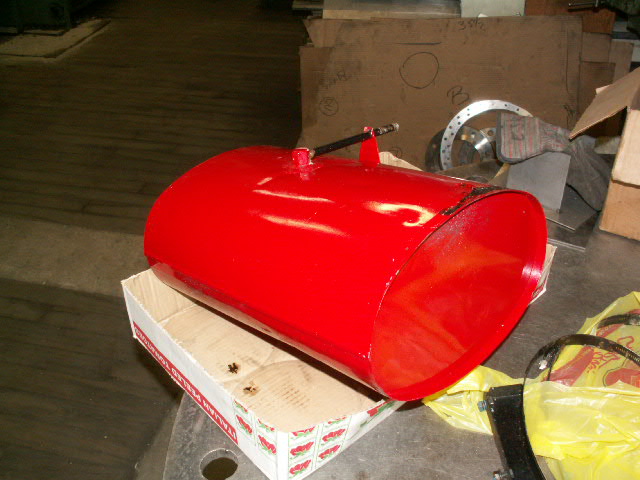 Original, 70 year old gas tank that had seen better days.